21ST.MONACO YACHT SHOW 2011
21 / 24 SEPTEMBRE 2011 PORT HERCULE PRINCIPAUTE DE MONACO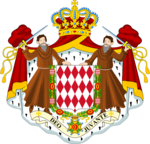 Open to professionals in the yachting and luxury industries, members of the media
and the public.

21st Monaco Yacht Show
From Wednesday 21 to Saturday 24 September 2011
Open from 10am to 6.30pm
Venue
Port Hercules - Boulevard Albert 1er - Principality of Monaco
Main entrance of the show: DARSE SUD entrance.
Other entrances: CHICANE and PARVIS SUD entrances.
Admission price
General public: €65 / day (purchase on site only).
Professional visitors: €65 / 4-day pass.
Media members: entry at no charge with accreditation.
exhibition stands
500 exhibitors: THE show in world luxury yachting
The Monaco Yacht Show presents the greatest showcase of luxury yachting in
the world. A high-end show guaranteed by the meticulous selection of the
exhibitors (solid references in the international superyacht industry are required).
The 500 exhibitors present top quality services and products and whose expertise is recognized
by the industry. 9,000 m² of stands set up on the show's total surface area of 22,000 m²
(57% of which are tailor-made).
The unique opportunity to meet the top managers of leading international superyacht companies
directly, or discover products with all the latest technologies and luxury services in
yachting-related activities.
exhibition YACHTS 100 exceptional superyachts from 25 to 90 m long
The Monaco Yacht Show is the most prestigious gathering of superyachts: a selection of 100
outstanding super and megayachts from 25 to over 90 m long (average size of 44 m) is unveiled
by the most renowned brokers and shipyards.
The show is also the unique occasion to visit about forty of the superyachts delivered in the
year and exhibited in world premiere.

Previsional dates for the next Monaco Yacht Shows:
2012 show: Wednesday 19 to Saturday 22 September 2012
2013 show: Wednesday 25 to Saturday 28 September 2013
Services
Services mis à la disposition des exposants et des visiteurs pendant le 21ème MYS.
Crystal Lounge

En collaboration avec le cristallier français Baccarat, le MYS propose un espace confortable et cosy de détente ou de rendez-vous d'affaires en accès libre, attenant au bar à champagne.

Localisation : tente climatisée du Parvis Piscine - zone restaurant-lounge.

Business Centre

Le Business Centre propose un service informatique et bureautique payant (accès internet, fax, photocopieur) .
Espace aménagé en partenariat avec Umbria Nautical Cluster.

Localisation : tente climatisée du Parvis Piscine.

Champagne Bar

La maison française Lanson s'associe au MYS pour un moment de détente avec la dégustation de ses meilleurs champagnes. Petits déjeuners et rafraîchissements sont également proposés en journée.

Localisation : tente climatisée du Parvis Piscine - zone restaurant-lounge.

Conciergerie

Quintessentially met à la disposition des visiteurs son service de conciergerie pour toute information liée au salon ou aux activités culturelles et récréatives de la Principauté.

Localisation: entrée de la tente climatisée du Parvis Piscine.

Cordons de badge

Près de 28 000 visiteurs, membres des médias et exposants reçoivent un badge d'accès au salon : les cordons de badge en partenariat avec Eurocopter, véhiculent le logo de la société partenaire sur un support original.

Les équipes d'accueil

Les équipes d'hôtesses et d'hôtes se tiennent à la disposition des participants, assurant un accueil et une visite agréable du salon. Facilement identifiables grâce à une tenue spécialement fabriquée par Smallwood's Yachtwear, équipementier textile du MYS.

Location de voitures avec chauffeurs

Monte Carlo Limousine met à disposition des participants du salon son service de véhicules avec chauffeurs anglophones 24 heures sur 24, 7 jours sur 7.

Localisation : comptoir d'accueil à l'Héliport de Monaco et à l'hôtel Fairmont Monte-Carlo.

Navettes maritimes

En partenariat avec EAMS jets & Boats, Novurania et Pantaenius, le MYS propose un service de navettes maritimes pour assurer les liaisons entre les différents quais du port Hercule. Service gratuit.

Départs : Quai des Etats-Unis, Jetée Nord, T Central, Pontons flottants, Jetée Sud et Quai Antoine 1er.

Navettes bus

Le service des navettes bus du MYS assure la liaison entre la plupart des hôtels de Monaco et le MYS. Service gratuit proposé par le partenaire ASCOMA MARITIME, et réservé aux exposants, médias, visiteurs professionnels et porteurs du badge Multipass.

Horaires de circulation: 8h30-10h30 / 18h-21h

Partenaire exclusif d'information en ligne du MYS

SuperyachtNews.com (ex-Synfo.com) est le partenaire média officiel du MYS exclusif pour l'information web.

Dirigé par la Rédaction de The Superyacht Report, Superyachtnews.com fournit l'actualité du Monaco Yacht Show et de l'industrie de la grande plaisance.

Le lounge Darse Sud et le Centre de presse

Espace d'accueil proposé aux exposants et aux visiteurs du salon par Boutsen Aviation, pour un moment de détente ou y tenir ses rendez-vous d'affaires. Le lounge, propose une sélection de la presse partenaire du MYS en libre service.
Attenant à la zone du lounge, le centre de presse est un espace de travail exclusivement réservé aux membres des médias.

Localisation : tente climatisée de la Darse Sud.

Réseau vidéo

Installé sur les fortes zones de fréquentation du MYS, le réseau vidéo diffuse les informations sur le programme du salon, les services disponibles et les clips promotionnels des exposants. Réseau proposé en collaboration avec Mediacom.

Le restaurant officiel


Traiteur officiel du MYS depuis 2003, la maison LENOTRE propose un buffet à discrétion dans le cadre élégant et raffiné de la zone lounge-restaurant du MYS.

Localisation : tente climatisée du Parvis Piscine.

Valet Parking

Le service Valet Parking est proposé à l'entrée principale du salon de 10h à 18h30 (service payant).

Localisation : entrée principale de la Darse Sud.

Voitures de courtoisie

En partenariat avec BMW, le MYS offre un service de voiture de courtoisie aux porteurs du badge Multipass, pour assurer la liaison entre le salon et n'importe quel lieu en Principauté. Service gratuit de 10h à 18h30 sur appel.

Départ/Arrivée : entrée de la Darse Sud, entrée Chicane.

Presentation
Le Centre de Presse du MYS est un espace de travail réservé aux membres des médias; il dispose d'un service informatique et bureautique libre d'accès (connexion internet, fax, photocopieur).

Le dossier de presse du MYS et des exposants du salon y sont tenus à disposition, avec un service de téléchargement des photos du jour.

Localisation: tente climatisée de la Darse Sud
Pour toute information, veuillez prendre contact avec:
Johan Pizzardini - Coordinateur Média
Tél: +377 93 10 41 70 - Fax: +377 93 10 41 71
---
---
LINLEY - THE PAST

British design company LINLEY was founded by David Linley in 1985.
David's creative ability was nurtured by his parents from an early age. His father, Lord Snowdon, both eminent photographer and architect, was particularly influential encouraging David to explore construction and design. David's mother, the late Princess Margaret, sister to Her Majesty Queen Elizabeth II, also encouraged his creativity with her passion and talent for music and art.

As a boy, David developed an avid interest in wood-working, later honing his professional skills at the Parnham House School for Craftsmen in Wood. His genuine passion and skill for cabinet-making led him to found David Linley & Co, a company specialising in the creation of unique, bespoke pieces of furniture. The abiding philosophy and brand ethos was – and remains – superlative craftsmanship, distinctive design and exemplary service. These elements form the building blocks of the brand's DNA and heritage.

The first collection David Linley & Co launched commercially was unveiled in 1985 at Christie's in London. Retail premises were then opened on the New Kings Road and in 1993 the shop moved to Belgravia in London, where the flagship store remains to this day.

LINLEY - THE PRESENT

Some 26 years on, the now a well established British design company, LINLEY enjoys prominence as both a retail and bespoke business specialising in the design and production of furniture, upholstery and interior schemes as well as gifts and home accessories of a superlative quality.

The company has built up both a national and international presence with a significant international customer. Bespoke commissions and projects have ranged from individual domestic pieces such as dining tables, games tables and jewellery boxes to entire interior design projects - both exclusive privates residences and commercial ventures such as Claridge's and the Kempinski Baltschug in Moscow.

LINLEY also makes furniture for private yachts, private jets and corporate projects, working with leading designers such as Andrew Winch, Bannenberg and Rowell, Peter Marino and Ralph Lauren to name a few.
There are currently two LINLEY shops – LINLEY Belgravia (60 Pimlico Road, SW1) and LINLEY Mayfair (46 Albemarle St, W1). In 2010 a store was opened at Harrods London. LINLEY also has a strong and growing e-commerce business selling gifts and accessories around the world.

LINLEY - THE FUTURE
Photo C.COPYRIGHT AGENCY PRESS DIACONESCO.TV
AMERICAN COMPANY INTERNET COUNCIL LLC

As 2012 approaches, LINLEY is moving into the next exciting stage of brand development and strategic expansion under the new leadership of Jamie Edmiston.
As a major shareholder of Linley, Jamie Edmiston will work closely with Chairman David Linley to take the LINLEY brand into the international arena.

The essence and values of the brand will remain consistent, drawing on Linley's expertise and skills of craftsmanship and design. Strategic initiatives in the first stages of restructuring will include:

• Redeveloped brand identity reflecting the bold, contemporary direction the company is now taking
• Refurbishment and relaunch of the LINLEY flagship store on Pimlico Road, Belgravia
• The launch of the LINLEY Bentley collaboration - a limited edition of 10 Continental Flying Spurs.
• Unveiling of a business plan outlining strategic initiatives, global expansion plan and product development focus.
Jamie Edmiston quotes: "LINLEY craftsmanship and the quality of work is without question world class – the attention to detail and the passion that goes into each product is a clear differentiator, and the passion that David has for design and craftsmanship still rings clearly throughout the company. This quality of workmanship, combined with the provenance of the LINLEY name has ensured that the brand is extremely well respected and recognised – there is no doubt that LINLEY is one of the great British brands – however, I firmly believe there is enormous potential to grow the brand both in the UK and internationally. I have huge respect and admiration for brands such as Louis Vuitton and Hermes, and my clear aim is to ensure that the LINLEY brand is recognised in the same vein as these within the next five years. I am of course realistic and don't expect this to happen overnight, however, I am a firm believer that we should aim high".

For further information, please contact: 07824 355941 / +44 207 824 7211
Christina Kenyon-Slaney: ckenyon-slaney@davidlinley.com or Annie Gregory: agregory@davidlinley.com
Présentation de l'album MONACO YACHT SHOW 2011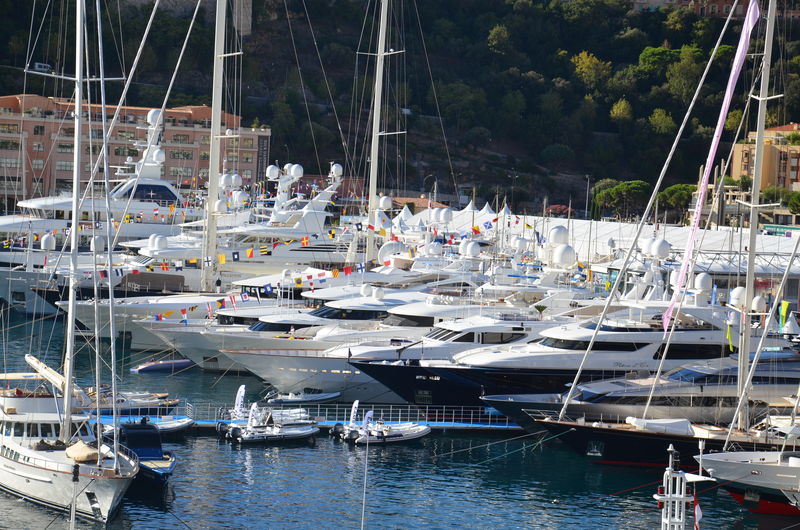 500 exposants : Le salon référence de la grande plaisance mondiale. Le Monaco Yacht Show propose la plus belle vitrine de sociétés du yachting de luxe au monde. Une exposition haut de gamme garantie par la sélection rigoureuse des participants sur stand (de solides références dans l'industrie de la grande plaisance internationale sont requises). Les 500 sociétés présentent leurs services et produits de qualité exceptionnelle et dont le savoir-faire est reconnu par les professionnels du marché comme par la plus belle des clientèles privées passionnées. 9 000 m² de stands d'exposition sont installés (dont 57% sont construits à façon) sur une surface totale du salon de 20 300 m².
L'occasion unique de rencontrer directement les dirigeants des sociétés leaders de la grande plaisance internationale ou de découvrir les produits de dernières technologies et les services de luxe des activités liées au yachting.
Exposition à flot c'est 100 superyachts d'exception de 25m à 90m de long.

Photos C. Copyright AGENCY PRESS DIACONESCO.TV - AMERICAN COMPANY INTERNET COUNCIL LLC

Diaporama
PHOTOS HD - C.COPYRIGHT AMERICAN COMPANY INTERNET COUNCIL LLC -
AGENCY PRESS DIACONESCO.TV
Mail : diaconesco@internetcouncil.us
or diaconesco@uno.it
mobile / 06 32 17 36 33

************************************************************************************
Press release – 2011 Monaco Yacht Show

Wednesday, October 5, 2011
21ST MONACO YACHT SHOW HAILED SUCCESSFUL BY INDUSTRY INSIDERS ONCE AGAIN THE MONACO YACHT SHOW SERVED UP THE PERFECT RECIPE FOR A SUCCESSFUL SUPERYACHT BUSINESS SPREAD OVER FOUR DAYS BASKING IN THE MEDITERRANEAN'S SEPTEMBER SUNSHINE (SEPTEMBER 21ST TO 24TH).

The internationally famous and glitteringly gorgeous event was buzzing with wealth and business excitement. More than 100 superyachts, with over 40 making their worldwide debut, lined the docks inside Port Hercules from. They set the tone for what was perhaps the most successful show in the events 21 year history.

28,200 visitors, slightly up on last year's attendance, came to view superyachts from 25 to 86 metres.

This year's large yacht line up included: Steven Spielberg's Seven Seas (86 m), Cakewalk (85 m) the largest on display this year and Imagine the high volume 64 metre yacht from Amels. Prima the brand new yacht from Columbus Yachts was one of a handful of yachts from builders who have never built a yacht before. Adrenaline junkies loved Shooting Star a superfast 38 metre superyacht from Espen Oeino and Danish Yachts while sailing enthusiasts crowded around Hemisphere to catch a glimpse of the world's largest catamaran built for luxury cruising.

Yachts for sale included Big Fish one of the most dramatically designed discovery yachts that has, since her launch last year, already explored the globe and visited Antarctica.

Proving the business prowess of the Show, a 42 metre Turkish built superyacht sailed into the show as Nomade and departed with her new name Bar Tender painted on the stern having been sold during the show. The Dutch builder Jongert used the show to conclude the signing of a contract that will see them build a 46 metre motor yacht designed by Dubois.

Exhibitor displays were equally important to visitors. This year Monaco afforded the industry the most spectacular selection of things to see. More than 500 industry leaders exhibited luxury products, services and facilities and then Show provided the essential opportunities for industry professionals to network.

Confidence was high that the superyacht industry was sailing forward towards a bright horizon despite the gloomy world economy. The real benefits the Monaco Show will bring to exhibitors that attended are only determined over the weeks that follow the event, but many left the show on a high, enthused by the quality and quantity of enquiries.

Press release – Monaco Yacht Show 2011

Miriam Cain, Communications Manager, Camper & Nicholsons, UK said, "At this year's Monaco Yacht Show we welcomed a large number of existing and new clients. All our yachts on display received good interest, and the feeling is that the market overall continues, albeit slowly, to improve."

Billy Smith, Vice President at Trinity Yachts knows that the Monaco Yacht Show always brings solid inquiries. He said, "Interest level seemed to be up from last year. Of course, while we are at the show expressly to showcase our custom superyachts, we appreciate the opportunity to network at the many fine events which run concurrently throughout the show."

Hein Velema CEO Fraser Yachts in Monaco was equally enthusiastic saying, "2011 at Monaco has seen a positive Show with plenty of qualified buyers, serious discussions, realistic prices and positive negotiations. Success at boat shows is never immediate and we have to study the reports of our brokers, but they were all kept extremely busy with qualified client viewings and consultations throughout the four days."

Toby Walker, Director of Sales, with Dubois Yachts added, "We certainly now have pending
negotiations started during the Show and we will continue to work on them to hopefully bring them to fruition."

Alev Karagulle Director of Marketing and Communications at Burgess said, "We have every reason to believe that Monaco Yacht Show 2011 was a continued improvement to recent past years and will prove to be a key event in supporting our successful performance in this challenging market environment."

Paul Cook, Operations Director at the electronic supply and fit firm: ANT said, "MYS 2011 reflected a feeling of positivity that despite the continued economic and political turmoil there was an air of genuine confidence within the Superyacht industry. We enjoyed the busiest Show ever with many new clients inviting us to be involved in different projects and current clients applauding our continued efforts to deliver proven cutting edge technology that suits their desires and needs."

For most exhibitors and visitors alike the Monaco Yacht Show is the most successful show in the world's yachting calendar but what makes it special are the events every day: charity auctions, prize giving, lunches, gala dinners and cocktail parties. These take the occasion into a class of its own without equal. As in previous years, Monaco Yacht Show organisers pledged a continuing support for Association Monégasque contre les Myopathies, a locally based charity with the organisers again donating 50% of all entrance ticket sales (EUR 52,700 this year) and co‐organising the 4th edition the world renowned
Only Watch charity auction at Hotel Hermitage. This year, the once every two year
event of 40 one‐off Swiss luxury watches closed with an outstanding result of EUR 4,563,000 that benefits research into Duchenne Muscular Dystrophy.

Press release – Monaco Yacht Show 2011

The Monaco Yacht Show also continues its previously pledged support for Wood Forever a
programme backed by His Serene Highness Prince Albert II and one dedicated to fighting world deforestation. This year a donation of EUR 40,000 was made by the Show organisers. The money will be used to better educate those involved in the yachting that only wood certified as originating from sustainably‐managed forests should be used in construction, if deforestation is to be halted.
The Show was also the occasion for Wood Forever to formalize the support of SYBAss and the new commitment of the US shipyard Burger Boat as very first member of the programme.

In association with Monaco Yacht Show, the RINA classification society presented the Green Plus Yacht certificates 2011 to Prima (2011/53.90m/Palumbo shipyard) and Numptia (2011/70m/Rossi Navi shipyard), two yachts whose construction meets with compliance of the strictest environmental regulations. His Serene Highness Prince Albert II made the award to the yachts builders in the company of his guest; His Royal Highness King Juan Carlos of Spain who joined him on his tour of the show.

Earlier, HSH Prince Albert II of Monaco and His Royal Highness King Juan Carlos of Spain on their tour of the show also attended the Prix du Design MYS/ Porzellan Manufaktur Nymphenburg. 2011 winner, Satori (2011/50m/Heesen Yachts) was awarded for her "Pure Design" signed by the renowned French designer, Rémi Tessier.

Clearly the 21st Monaco Yacht Show overstepped the expectations of the industry, breaking the records of the event's history.
****************************************************************************

in French :
Communiqué de presse – 2011 Monaco Yacht Show

Mercredi 5 octobre 2011
21ème Monaco Yacht Show

Succès salué par les professionnels de l'industrie

UNE FOIS ENCORE, LE MONACO YACHT SHOW A LIVRE LA PLATEFORME D'AFFAIRES PARFAITE
POUR L'INDUSTRIE DE LA GRANDE PLAISANCE. D'ENVERGURE INTERNATIONALE, LE SOMPTUEUX
SALON BOURDONNAIT DE CLIENTS FORTUNES ET DE RENCONTRES INTERPROFESSIONNELLES
DURANT QUATRE JOURS DE SEPTEMBRE SOUS LE SOLEIL DE LA MEDITERRANEE (DU 21 AU 24
SEPTEMBRE).

Plus de 100 superyachts ‐ dont une quarantaine exposée en première mondiale – mouillaient le long
des quais du port Hercule, donnant le ton à ce qui fut peut‐être l'une des éditions les plus réussies
depuis 21 ans.

28 200 participants ‐ légèrement au‐dessus de la fréquentation de l'an dernier ‐, venus découvrir des
superyachts de 25 à 86 mètres cette année dont notamment les deux plus grands, Seven Seas (86 m)
de Steven Spielberg ou Cakewalk (85 m) ou bien Imagine, yacht volumineux de 65,50 mètres du
chantier Amels. Prima, le premier yacht du chantier Columbus Yachts, faisait partie de ces quelques
toutes premières unités construites par de nouveaux chantiers. Les passionnés d'adrénaline auront
aimé le Shooting Star, un superyacht de 38 m très rapide dessiné par Espen Oeino et réalisé par
Danish Yachts, alors que les amoureux de la voile se seront pressés devant Hemisphere pour
découvrir le plus grand yacht catamaran au monde, destiné à la location. Parmi les yachts proposés à
la vente, Big Fish était l'un des yachts d'exploration les plus spectaculaires qui, depuis sa sortie en
2010, a déjà traversé le globe et navigué en Antarctique.

Preuve en est du succès du MYS, un superyacht Turque de 42 mètres arrivé au salon sous le nom de
Nomade est reparti sous le nouveau nom de Bar Tender peint sur l'arrière, vendu pendant le salon.
Le chantier hollandais Jongert a profité du salon pour conclure la signature d'une commande de
construction pour une unité de 46 mètres dessinée par Dubois.

L'exposition sur stands était également très haut de gamme. Cette année, le MYS avait sélectionné
une offre exceptionnelle à découvrir. Plus de 500 professionnels leaders du secteur présentaient
leurs produits, services ou équipements de luxe, le MYS proposant ainsi la meilleure opportunité
pour développer son réseau B2B.
Un secteur de la grande plaisance qui affichait des signes forts de confiance retrouvée en dépit d'une
économie mondiale morose. Les réels bénéfices que tireront les exposants de leur participation au
Monaco Yacht Show seront connus dans les prochaines semaines bien que beaucoup ont quitté le
salon véritablement enthousiasmés par la qualité et quantité des intérêts reçus.

Communiqué de presse – Monaco Yacht Show 2011

Miriam Cain, responsable de la communication chez Camper & Nicholsons avançait : « Cette année,
nous avons reçu un grand nombre de clients, existants ou nouveaux. Tous nos yachts exposés ont fait
l'objet d'un véritable intérêt et nous avons la sensation que le marché global continue – certes
lentement ‐ sa croissance ».

Billy Smith, vice‐président chez Trinity Yachts rappelait que le Monaco Yacht Show apportait toujours
de solides prises d'information : « Le niveau d'intérêt a semblé meilleur que l'an dernier. Evidemment,
si nous participons surtout au salon pour exposer les modèles uniques de superyachts, nous saisissons
l'opportunité de travailler nos relations professionnelles pendant tous les superbes événements tenus
parallèlement. »

Hein Velema, directeur général chez Fraser Yachts à Monaco affichait un enthousiaste semblable,
« L'édition 2011 du salon a été positive avec beaucoup d'acheteurs avisés, de discussions sérieuses,
des prix raisonnables et des négociations positives. La réussite d'une participation à un salon nautique
n'est pas immédiate, nous devons analyser les rapports de nos agents brokers, bien qu'ils étaient tous
extrêmement occupés avec les visites de « bons » clients et des demandes d'information tout au long
des quatre jours du salon.»

Toby Walker, directeur des ventes chez Dubois Yachts rajoutait « nous sommes en cours de
négociations commencées pendant le MYS et nous continuons de les travailler en espérant qu'elles
porteront leurs fruits ».

Alev Karagulle, directrice marketing et communication chez Burgess : « Nous avons toutes les raisons
de croire que le Monaco Yacht Show 2011 a maintenu sa croissance rapport aux dernières années et
sera un événement clé dans la réussite de notre activité sur un marché concurrentiel.»

Selon Paul Cook, directeur des opérations de la société d'équipements électroniques ANT « le MYS
2011 affichait une sensation d'optimisme en dépit des bouleversements économiques et politiques ; il
y avait une véritable atmosphère de confiance dans l'industrie de la grande plaisance. Il s'agissait
pour nous du salon le plus plein, avec beaucoup de nouveaux clients, saluant nos efforts continus pour
présenter une technologie de pointe adaptée à leurs désires et besoins.»

Pour la plupart des exposants et des visiteurs, le Monaco Yacht Show est le premier événement
yachting au monde; ce qui le rend également si prisé, ce sont les événements tenus chaque jour :
vente aux enchères caritative, remise de prix, déjeuners d'affaires, dîners de gala ou cocktails. Il n'y a
pas d'égal.

Comme les années précédentes, les organisateurs du MYS ont soutenu l'Association Monégasque
contre les Myopathies en reversant 50% des entrées payantes au salon (52 700 € cette année); le
MYS a de nouveau co‐organisé la vente aux enchères caritative Only Watch, mondialement reconnue, à l'hôtel Hermitage. Pour sa 4ème édition, la vente biennale de 40 pièces uniques de montres de luxe Suisses s'est conclue sur le résultat record de 4 563 000 €, dont l'intégralité financera la recherche sur la myopathie de Duchenne.

Communiqué de presse – Monaco Yacht Show 2011

Dans l'engagement continu du Monaco Yacht Show sur le programme Wood Forever pour lutter
contre la déforestation, les organisateurs du salon ont remis un don de 40 000 € à la Fondation
Prince Albert II de Monaco. Les fonds collectés permettront de sensibiliser les chantiers navals sur
l'utilisation certifiée d'un bois issu de forêts à développement durable. C'était également l'occasion
pour Wood Forever d'officialiser le soutien de SYBAss et le nouvel engagement du chantier naval
américain Burger Boat comme tout premier membre du programme.

En association avec le MYS, la société de classification RINA décernait le les certificats Green Plus
Yacht 2011 au yacht Prima (2011/53,90m/chantier Palumbo) et au yacht Numptia
(2011/70m/chantier Rossi Navi), deux unités dont la construction répond à des normes strictes
environnementales.

Un peu plus tôt, Son Altesse Sérénissime le Prince Albert II et Sa Majesté le Roi d'Espagne en visite au
salon assistaient également à la remise du Prix du Design MYS/ Porzellan Manufaktur Nymphenburg.
Lauréat 2011, le yacht Satori (2011/50m/Heesen Yachts) fut récompensé pour son design pur, griffe
du célèbre architecte‐designer parisien Rémi Tessier.

Assurément, le 21ème Monaco Yacht Show a dépassé les attentes de l'industrie, repoussant à nouveau
les records de son histoire.
***********************************************************************************